Now more than ever, staying healthy is so important for you and your family. Your primary care physician or health provider is there to help. Through wellness check-ups, health screenings, vaccines, support for healthy habits, and more, your doctor provides preventive care services in a safe setting for your health and wellness.
Not a member of Santa Clara Family Health Plan?
Visit our Become a Member page to learn about our no-cost or low-cost health care options.
Helpful resources for staying healthy
Our Health Library makes it easy to find healthy tools and tips, recipes, and answers to all your questions about preventive care and staying healthy.
Your health. Your call.
For the care you need to stay healthy, call your personal doctor or health provider today.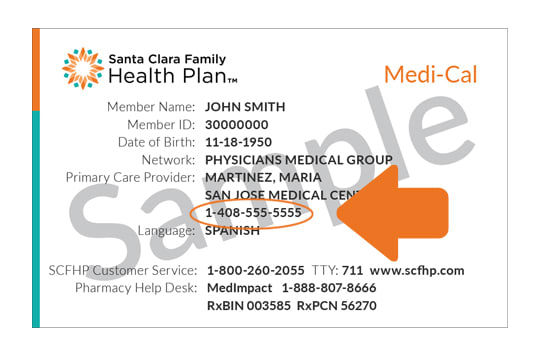 When should I call my doctor?
For your first wellness check-up as a new member (and check-ups for your covered spouse and children, if applicable)
For annual wellness visits and physical exams, including pediatrics such as back to school physical exams, well child exams, and well baby exams
For an urgent medical problem or if you feel sick, even after hours
For routine health screenings that monitor your health and help catch health problems early
For vaccines (also known as vaccinations or immunizations). Take the quizzes below to see if you or your children are due for any vaccines:
Childhood Vaccine Assessment (Quiz)
Adult Vaccine Assessment (Quiz)
All your preventive health care needs!
Santa Clara Family Health Plan makes it easy for our members to get the routine care they need to prevent illnesses. Our plans offer:
700+ local primary care doctors to choose from
Transportation options at no cost if you need help getting to your doctor visits
Interpreting services at no cost to you
Telehealth options to keep your visit safe and convenient
After hour support with our Nurse Advice Line, available 24/7
Need help finding a doctor or other health provider near you?
Visit our Find a Doctor tool for Santa Clara Family Health Plan members.