SCFHP Wellness Rewards*
Please know that the last day for inquiries regarding gift cards for visits that took place in 2020 is 6/30/2021.
Santa Clara Family Health Plan (SCFHP) rewards its Medi-Cal members for completing select routine health exams!
Why are check-ups important?
Regular health exams and tests can help find problems before they start. They also can help to improve your health. By getting the right health services, screenings, and treatments, you are taking steps that help your chances for living a longer, healthier life.
How does SCFHP reward my health care?
Your health is important to us. Below is a list of rewards we offer for completing routine health exams in 2021.
SCFHP sends information to eligible members to remind them to schedule their routine health exam(s). Transportation is available to medical appointments. Even if you have not received a reminder, see the list below to learn if you're eligible:
Health Exam/Test
SCFHP Medi-Cal Member Eligibility*
Rewards

Children's Health

Well-care visits, ages 0-15 months: Complete six (6) visits with doctor before 15 months old in 2021
$30 gift card
Well-care visits, ages 16-30 months: Complete blood lead screening before second birthday AND two or more visits with doctor before 30 months old in 2021
$30 gift card
Well-care visits, ages 18-21: Complete one visit with primary care provider in 2021
$50 gift card

Women's Health

Prenatal visit: Complete one visit in first trimester (between week 1 and 12 of pregnancy) AND attend SCFHP's virtual baby shower in 2021
Co-sleeper (sleep pod)
Postpartum visit: Complete one visit 7 to 84 days after delivery in 2021
$40 gift card
*Kaiser members do not qualify. If you're a KP member, visit kp.org for rewards opportunities. Members with SCFHP as secondary insurance do not qualify. You must be currently enrolled with SCFHP. Members who termed with SCFHP are not eligible for rewards regardless of when visit was completed. Other terms and conditions may apply. Your doctor must code and bill correctly in order for you to be eligible for the reward. List of rewards are offered for 2021 only.
How do I get my gift card* reward
To get your gift card for a qualifying health exam, all you have to do is:
Schedule an appointment with your doctor.
Complete the exam/screening you're eligible for by the date listed.
Your doctor's office will tell us when you complete the exam/test. If you are eligible, within 3 months of completing the exam/screening, you will receive information on how to choose your gift card.
Choose your gift card.***
*** Gift card not to be used for purchase of tobacco, alcohol, or firearms.
Choose from these brands and many more: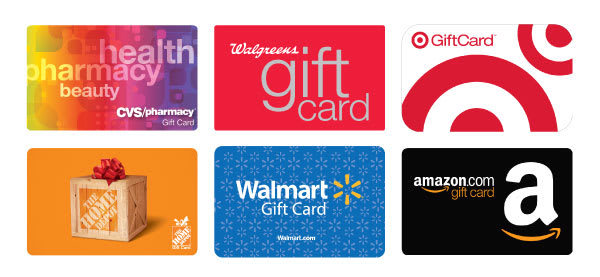 It is that easy!
If you have questions or need a ride to your medical appointment, please call SCFHP Customer Service at 1-800-260-2055, 8:30 a.m. to 5 p.m., Monday through Friday. For TTY users, please call 711. The call is free.