Executive team
Meet the members of our executive team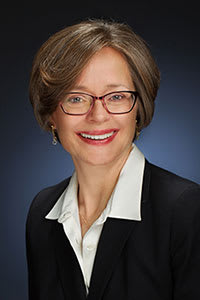 Christine Tomcala is Chief Executive Officer (CEO) at Santa Clara Family Health Plan (SCFHP). She joined SCFHP in July 2015, bringing more than 30 years of experience in managed care, with an emphasis in operations and government programs. As CEO, Ms. Tomcala works collaboratively with the SCFHP Governing Board to develop and execute business, strategic, and financial plans that advance the mission and values of the health plan while ensuring SCFHP's financial integrity and viability.
Before joining SCFHP, Ms. Tomcala was at Soundpath Health for five years, where she led a provider-owned Medicare Advantage health plan in the state of Washington. During her tenure, she worked with the Board of Directors to develop strategic direction that grew membership; expanded service area; and strengthened infrastructure, policies, and compliance programs.
Prior to Soundpath, Ms. Tomcala served as Vice President of Government Programs and Member Services at HealthPlus of Michigan, where she successfully led its Medicaid and Medicare product lines for 10 years. Under her leadership, the plan consistently earned ranking as a top 25 Medicare plan by U.S. News & World Report/National Committee for Quality Assurance.
Ms. Tomcala holds an MBA and a bachelor's degree in healthcare administration/business administration from the University of Michigan. She earned certification as a managed care executive in the AHIP Executive Leadership Fellowship Program through Northwestern University's Kellogg School of Management.
As Chief Medical Officer at Santa Clara Family Health Plan (SCFHP), Dr. Laurie Nakahira is responsible for ensuring the availability, quality, and delivery of healthcare services to SCFHP members, and the development and implementation of medical policies in support of organizational objectives, compliance, and operational excellence. Dr. Nakahira brings over 20 years of experience in clinical practice and management to SCFHP, where she oversees the Utilization Management, Case Management, Quality Improvement, Pharmacy, Long-Term Services and Supports, and Behavioral Health departments.
Before joining SCFHP, Dr. Nakahira served as Medical Director and Chief Medical Officer for Davis Street Community Center, a Federally Qualified Health Clinic in San Leandro, CA. She led clinical operations, including quality improvement; clinical audits; and the integration of medical, dental, and behavioral health departments.
Prior to her work at Davis Street Community Center, Dr. Nakahira was Medical Director and Interim Chief Medical Officer at Alameda Alliance for Health, where she built a three-year interim strategic plan and developed the case management and disease management departments.
Dr. Nakahira has an undergraduate degree from California State University Long Beach and received her medical degree at Western University of Health Sciences in Pomona, California. She completed her residency at University of Southern California Medical Center Departments of Internal Medicine and Pediatrics at Los Angeles County. Dr. Nakahira is board certified in internal medicine and pediatrics.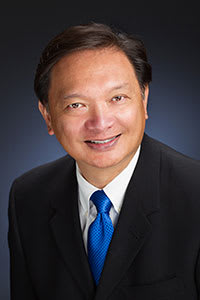 Jonathan Tamayo is Chief Information Officer at Santa Clara Family Health Plan (SCFHP). His responsibilities include developing and supporting the technical infrastructure of the organization, network security, telecommunications, system configuration, application development, electronic data interchange (EDI), and evaluating and implementing new technologies.
Before joining SFCHP, Mr. Tamayo served as Chief Information Officer for Community Health Group (CHG) in San Diego for 17 years. Prior to his tenure at CHG, Mr. Tamayo was Manager of Information Systems at San Ysidro Clinic in San Ysidro, California, and Senior Business Analyst at PacificCare in Cypress, California.
Mr. Tamayo received his bachelor's degree from the University of California, San Diego, and has completed focused healthcare leadership education.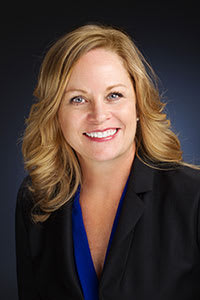 Christine Turner is Chief Operating Officer (COO) at Santa Clara Family Health Plan (SCFHP). She brings more than 28 years of experience in health plan operations, information systems, and contract administration to SCFHP. As COO, Ms. Turner provides leadership and direction to the operations of SCFHP's Medi-Cal, Cal MediConnect, and Healthy Kids lines of business. She oversees Customer Service, Enrollment & Eligibility, Grievance & Appeals, Marketing & Communications, Outreach, and Provider Network Management.
Prior to joining SCFHP in 2015, Ms. Turner was Chief Operations Officer at Soundpath Health, a subsidiary of Catholic Health Initiatives, having previously held positions at Soundpath Health in Network Development and Sales & Marketing. Before joining Soundpath Health, she held operations and provider network management positions at The Polyclinic (Seattle) and PacifiCare of Washington.
Ms. Turner earned her undergraduate degree in psychology from the University of Washington.