Executive team
Meet the members of our executive team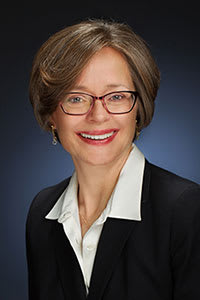 Christine Tomcala is Chief Executive Officer (CEO) at Santa Clara Family Health Plan (SCFHP). She joined SCFHP in July 2015, bringing more than 30 years of experience in managed care, with an emphasis in operations and government programs. As CEO, Ms. Tomcala works collaboratively with the SCFHP Governing Board to develop and execute business, strategic, and financial plans that advance the mission and values of the health plan while ensuring SCFHP's financial integrity and viability.
Before joining SCFHP, Ms. Tomcala was at Soundpath Health for five years, where she led a provider-owned Medicare Advantage health plan in the state of Washington. During her tenure, she worked with the Board of Directors to develop strategic direction that grew membership; expanded service area; and strengthened infrastructure, policies, and compliance programs.
Prior to Soundpath, Ms. Tomcala served as Vice President of Government Programs and Member Services at HealthPlus of Michigan, where she successfully led its Medicaid and Medicare product lines for 10 years. Under her leadership, the plan consistently earned ranking as a top 25 Medicare plan by U.S. News & World Report/National Committee for Quality Assurance.
Ms. Tomcala holds an MBA and a bachelor's degree in healthcare administration/business administration from the University of Michigan. She earned certification as a managed care executive in the AHIP Executive Leadership Fellowship Program through Northwestern University's Kellogg School of Management.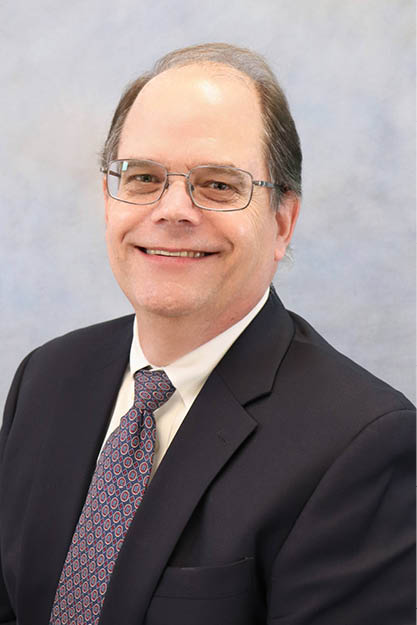 Neal Jarecki serves as Chief Financial Officer (CFO) at Santa Clara Family Health Plan (SCFHP). He joined the plan in 2016 and previously served as the Controller before becoming CFO in 2020. Mr. Jarecki brings over thirty five years of professional financial expertise to SCFHP. Mr. Jarecki has extensive experience in Medi-Cal and Medicare managed care financial operations and a proven track record for achieving success metrics.
Mr. Jarecki is responsible for the overall financial management of SCFHP (including financial reporting, budgeting, planning, analytics, treasury management, risk mitigation, financial audits and operational accounting). In addition, Mr. Jarecki oversees the Claims and Facilities teams.
Before joining SCFHP, Mr. Jarecki served as CFO and Controller of Alameda Alliance for Health, another local health plan. Mr. Jarecki earned his undergraduate degree from the Haas School of Business at the University of California, Berkeley in Accounting & Finance and is a licensed CPA. He has led the California Local Health Plan CFO Group since 2014.
As Chief Medical Officer at Santa Clara Family Health Plan (SCFHP), Dr. Laurie Nakahira is responsible for ensuring the availability, quality, and delivery of healthcare services to SCFHP members, and the development and implementation of medical policies in support of organizational objectives, compliance, and operational excellence. Dr. Nakahira brings over 20 years of experience in clinical practice and management to SCFHP, where she oversees the Utilization Management, Case Management, Quality Improvement, Pharmacy, Long-Term Services and Supports, and Behavioral Health departments.
Before joining SCFHP, Dr. Nakahira served as Medical Director and Chief Medical Officer for Davis Street Community Center, a Federally Qualified Health Clinic in San Leandro, CA. She led clinical operations, including quality improvement; clinical audits; and the integration of medical, dental, and behavioral health departments.
Prior to her work at Davis Street Community Center, Dr. Nakahira was Medical Director and Interim Chief Medical Officer at Alameda Alliance for Health, where she built a three-year interim strategic plan and developed the case management and disease management departments.
Dr. Nakahira has an undergraduate degree from California State University Long Beach and received her medical degree at Western University of Health Sciences in Pomona, California. She completed her residency at University of Southern California Medical Center Departments of Internal Medicine and Pediatrics at Los Angeles County. Dr. Nakahira is board certified in internal medicine and pediatrics.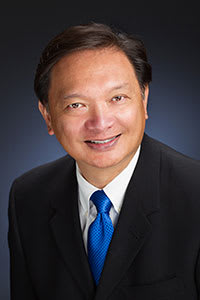 Jonathan Tamayo is Chief Information Officer at Santa Clara Family Health Plan (SCFHP). His responsibilities include developing and supporting the technical infrastructure of the organization, network security, telecommunications, system configuration, application development, electronic data interchange (EDI), and evaluating and implementing new technologies.
Before joining SFCHP, Mr. Tamayo served as Chief Information Officer for Community Health Group (CHG) in San Diego for 17 years. Prior to his tenure at CHG, Mr. Tamayo was Manager of Information Systems at San Ysidro Clinic in San Ysidro, California, and Senior Business Analyst at PacificCare in Cypress, California.
Mr. Tamayo received his bachelor's degree from the University of California, San Diego, and has completed focused healthcare leadership education.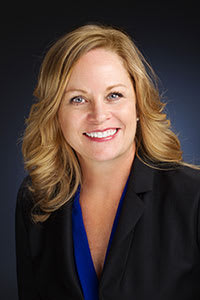 Christine Turner is Chief Operating Officer (COO) at Santa Clara Family Health Plan (SCFHP). She brings more than 30 years of experience in health plan operations, information systems, and contract administration to SCFHP. As COO, Ms. Turner provides leadership and direction to operational areas including Customer Service, Enrollment & Eligibility, Grievance & Appeals, Marketing & Communications, Medicare Outreach, Provider Network Operations and Vendor Management.
Prior to joining SCFHP in 2015, Ms. Turner was Chief Operations Officer at Soundpath Health, a subsidiary of Catholic Health Initiatives, having previously held positions at Soundpath Health in Network Development and Sales & Marketing. Before joining Soundpath Health, she held operations and provider network management positions at The Polyclinic (Seattle) and PacifiCare of Washington.
Ms. Turner earned her undergraduate degree in psychology from the University of Washington.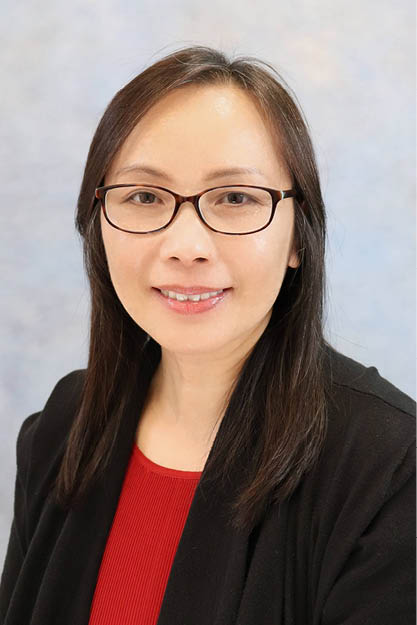 Ngoc Bui-Tong is Chief Health Equity and Strategy Officer at Santa Clara Family Health Plan (SCFHP). In this role, Ms. Bui-Tong drives and supports the implementation of the overarching strategy and operational goals to promote and embed health equity, diversity, and inclusion across all health plan operations. Additionally, Ms. Bui-Tong is responsible for leading the development and monitoring of the strategic plan, risk adjustment and health plan analytics.
Ms. Bui-Tong has over 25 years of experience in health care policy and analysis. Prior to joining SCFHP in 2012, Ms. Bui-Tong worked at MassHealth, Massachusetts' Medicaid office, developing managed care programs for children with special health care needs. She was also a member of the leadership team at Santa Clara Valley Medical Center, directing financial and operational analysis for ambulatory and managed care. Additionally, she previously worked as a health care consultant at The Lewin Group.
Ms. Bui-Tong earned a Master's Degree in Health Services Administration from the University of Michigan and an undergraduate degree from Tulane University.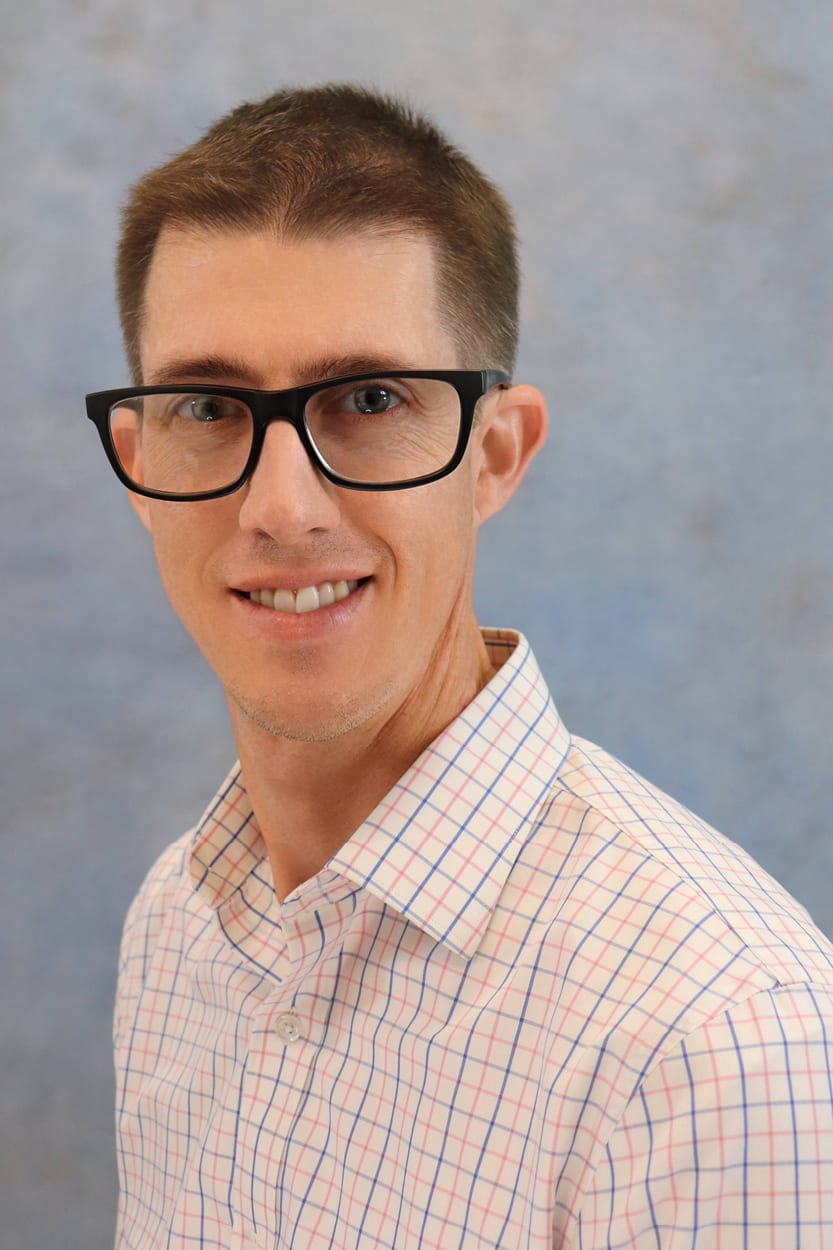 Tyler Haskell is Vice President, Government Relations and Compliance at Santa Clara Family Health Plan (SCFHP). Mr. Haskell directs SCFHP's government advocacy efforts and oversees execution of its compliance program. With over 10 years of experience in government policy leadership roles, Mr. Haskell joined SCFHP in 2019. Mr. Haskell's previous experience includes working as chief of staff and health policy advisor to California State Senator and Santa Clara County Supervisor Joe Simitian. He also worked on the staff of the U.S. Senate Budget Committee. In 2021, the Santa Clara County Board of Supervisors appointed Mr. Haskell to serve on the county's Race and Health Disparities Community Board.
Mr. Haskell earned a Master of Arts degree in Government from Johns Hopkins University and a Bachelor of Arts in Government from Georgetown University.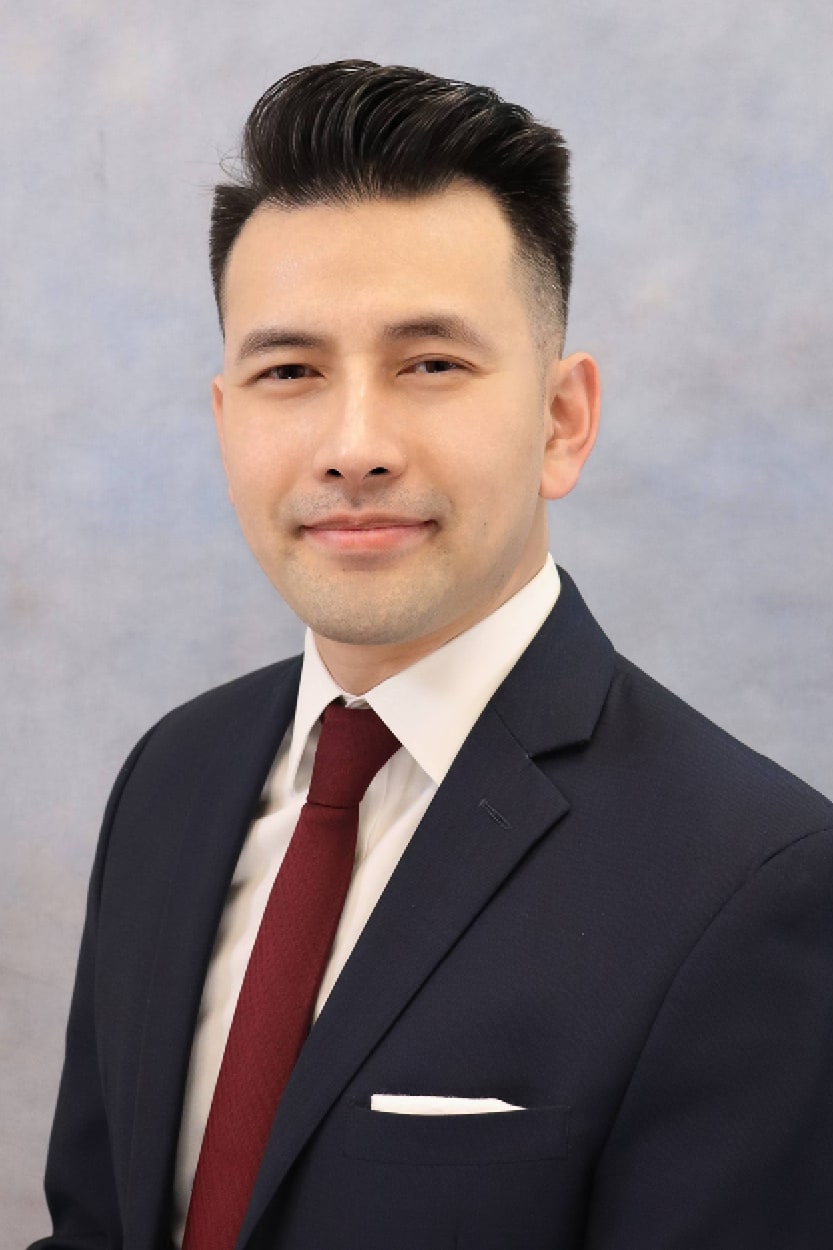 Dang Huynh is the Vice President, Health Services at Santa Clara Family Health Plan (SCFHP). Dr. Huynh oversees strategic and operational functions of the Case Management, Behavioral Health, Utilization Management, Quality Improvement, Process Improvement, Pharmacy, and Community Based Programs departments. Dr. Huynh joined SCFHP in 2016 as Pharmacy Manager. He has more than 12 years of experience in the pharmaceutical industry. Prior to joining SCFHP, he served the first year of his postgraduate residency with Blue Shield of California and later worked as a community pharmacist.
Dr. Huynh formerly chaired the Special Interest Group of Managed Care of the California Pharmacists Association. He has experience guest lecturing at the University of California, San Francisco and the University of the Pacific. Dr. Huynh currently holds the position of co-leader for the California Pharmacy Regulations and Benefits Team for the Health Industry Collaboration Effort (HICE) and earned a Lean Six Sigma certification from the University of Southern California, Marshall School of Business.
Dr. Huynh received a Doctor of Pharmacy degree from California Northstate University and a Bachelor of Science degree in Biochemistry and Cellular Biology from the University of California, San Diego.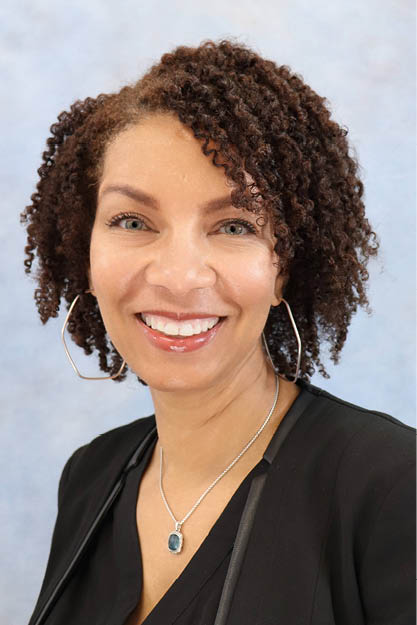 Teresa Chapman, MDR, PHR, is the Vice President of Human Resources at Santa Clara Family Health Plan (SCFHP). Ms. Chapman joined SCFHP in March 2020 and is responsible for developing and executing SCFHP's human resources strategy within SCFHP's multicultural environment and serving as a trusted advisor to managers and executives.
Ms. Chapman is a transformational leader specializing in Leadership Development, Performance Management, Organizational Culture, and Process Improvement. She is an expert strategist who reshapes organizations by aligning vision, customer experience, and technology optimization. Before joining SCFHP in March 2020, Ms. Chapman worked in public and private sectors for several organizations; among them was Kaiser Permanente, where she spearheaded the Employee Data Management side of an enterprise-level multi-year technology transformation that fully integrated digital solutions to deliver actionable and efficient HR processes.
Ms. Chapman earned a Master of Dispute Resolution from Pepperdine University School of Law and a Bachelor of Science in Applied Economics from the University of San Francisco School of Management.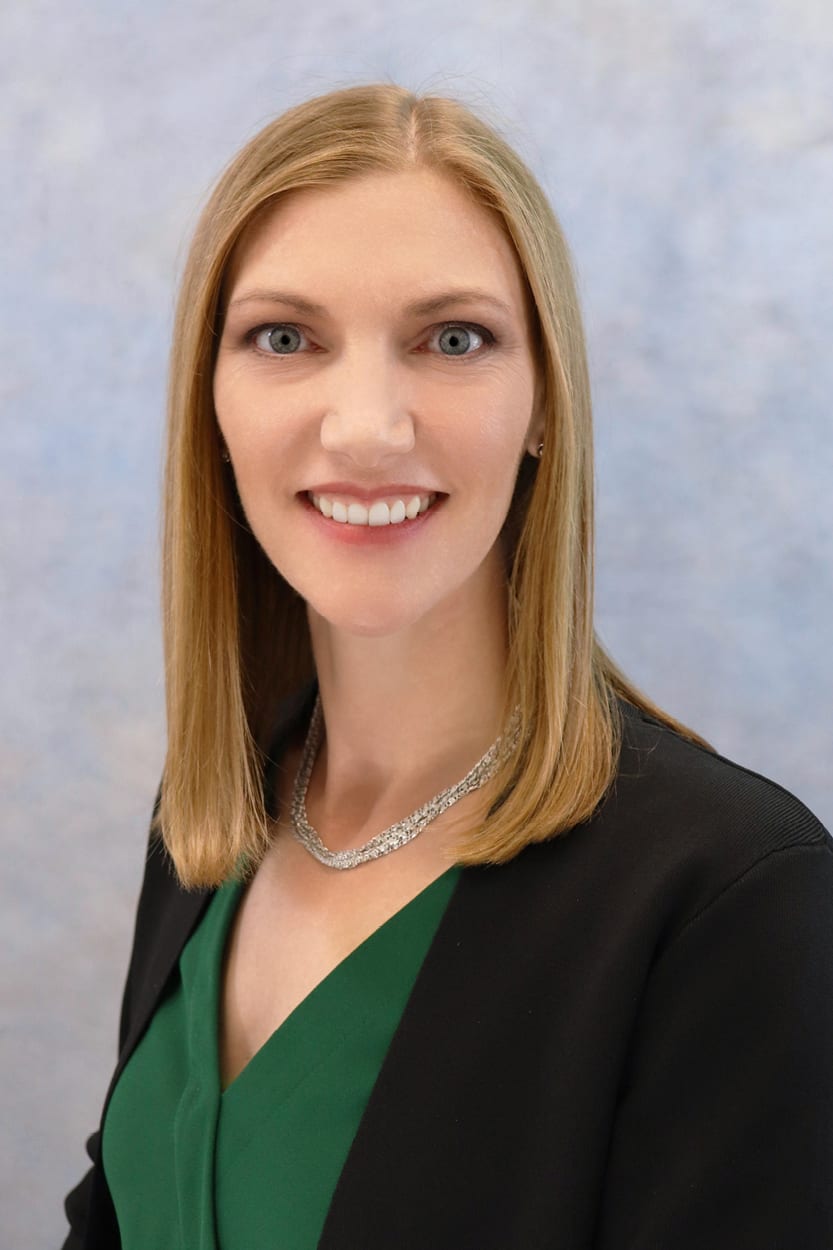 Chelsea Byom is the Vice President, Marketing, Communications & Outreach at Santa Clara Family Health Plan (SCFHP). In this role, she oversees the strategic execution of SCFHP's marketing, communications, public relations, and digital and social media programs. In addition, Ms. Byom guides the development of community outreach and engagement strategies, including Medicare outreach and sales, and the SCFHP Blanca Alvarado Community Resource Center. She has over 13 years of experience in health care marketing and communications. Before joining SCFHP in 2014, she was Marketing & Communications Manager at Hospice of the Valley, overseeing advertising, social media, and internal and external communications for the nonprofit organization.
Ms. Byom received her Bachelor of Science degree from the University of Michigan in Ann Arbor. She previously served as chair of the Local Health Plans of California Marketing Executives Committee and is an alumni of the Silicon Valley Organization's Leadership San Jose Class of 2019.